Swimming Clear of the Pack – a Strategic Shift in Business Coaching & Advisory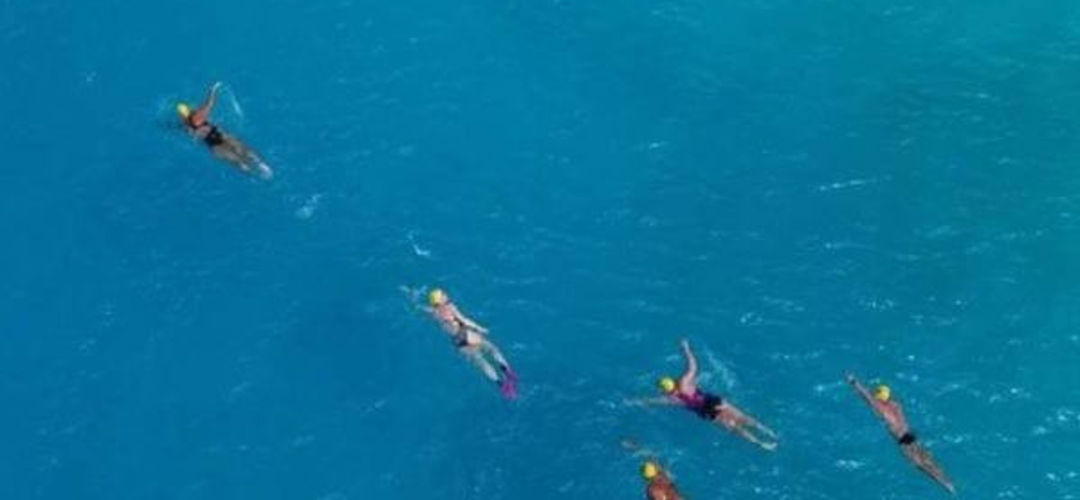 When reading Chan & Mauborgne's Blue Ocean Strategy a number of years ago Greg Allnutt recall's thinking that the examples of true blue ocean strategies given were rather limited, however a recent event has caused him to reconsider.
While reading Blue Ocean Strategy I questioned how often people truly bolt on the new and, more importantly, cut away parts of the old model to create a new way of operating/a new market. However recently I was forced to reconsider our position in the market as Strategic Execution Partners and had somewhat of a revelation that what we were doing was charting a blue ocean course and swimming clear of the crowd. Let me explain.
In the traditional business support landscape, the small to medium business owner wants a range of support and can get that from a host of providers eg their accountant, a business coach, a marketing adviser, or a leadership coach, and between these there is sometimes some cross-over depending on the capability of the people involved. However for most they are focused on a rather narrow area of expertise or niche. So lets explore that.
Accountant Business Advisor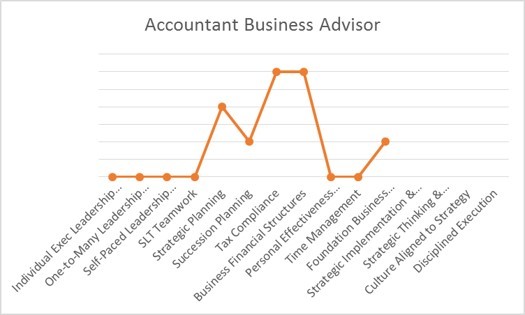 Your Accountant Business Advisor typically provides advice and support for business financial structures, tax compliance and potentially some strategic planning support around financial forecasting or succession financial structures. They also typically offer business advisory, but when asked what that is, the answer is "everything that's not tax or compliance related" and when asked further so like what exactly - they generally can't define it. You see the small and mid tier firms are in a bind, as technology takes more and more of the tax compliance activity they have traditionally relied on - these businesses are rapidly trying to re-invent themselves and have to offer something - but why as an executive leader would you see an accountant for leadership advice, or to help build your leadership team, or how to build a culture in your business, or implement strategy to build your business? And if the accountant is that rare breed that can do this, they have usually long since left being and accountant and gone on to something else in the true strategic advisory or governance space (come on accountants, don't be offended you know its true).
Small Business Coach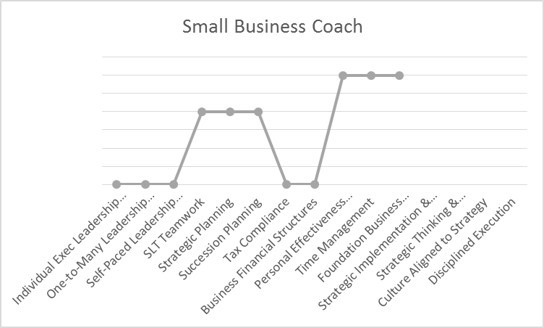 A Small Business Coach is great for supporting an SME work from start-up and go through initial growth. They are typically personal experienced based with intimate relationships helping put basic management practices in place, such as personal effectiveness, role clarity, and time management and creating focus, while putting a foundation business plan in place to help the business go through the first pains of growth. They may have a licence under a franchise, and the experience is very dependent on the capability, experience and knowledge of the coach from paint by numbers to good. But once the next ceiling of complexity is reached they tend to top out. How do I know this? because clients have come to us telling us that is often their previous experience of coaches.
Leadership Coach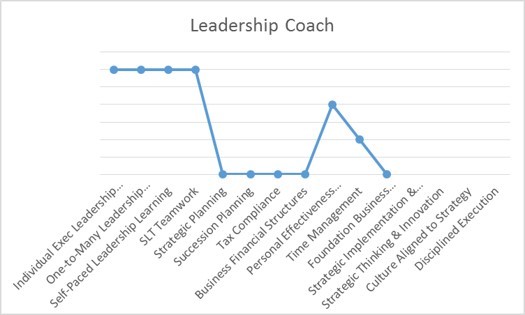 Meanwhile, a Leadership Coach specialises in the leadership development space and typically can provide a range of support from individual executive coaching, leadership team coaching, self-paced learning support, one-to-many workshops, and leadership analytics or reporting. They are often psychologist degree based, and while very impactful in their area, they are typically specialists that can't then provide a wider range of business support in the business growth or strategy support. And you are often left asking, how many have actually lead a business or organisation?
So what if the medium sized business owner doesn't need all of what one provider stream offers? or, doesn't want to go to three different providers? Or actually wants more, or even something different - especially as they go on the next part of their business leadership journey? This is where the Strategic Execution Partner has emerged.
Strategic Execution Partner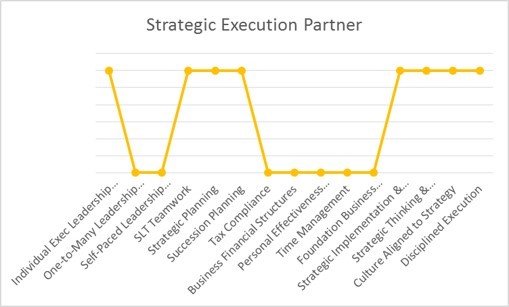 The Strategic Execution Partner model has taken key pieces from the leadership coaching realm, enhanced the strategic planning focus, left alone the small business foundations, and added other key focus areas in strategy implementation, culture and disciplined execution. The model takes a true partnering approach to genuinely know the organisation and tailor the service. It delivers on the key integrated business strategic drivers of culture, leadership, strategic intent and disciplined execution. It delivers individual executive leadership coaching and development of SLTs (including using leadership diagnostics), while working alongside accountants as required, to plan and assist the implementation of business succession that is closely tied to a commercially focused strategic plan that builds capability and grows the business, and a plan that has been built with the entire SLT that delivers on the financial forecasts. We know that the leadership team has the basics and foundations down pat, so focus on building business high performance through developing a leadership culture throughout the business that continuously builds on team engagement and extreme customer focus. We concurrently assist innovation by bringing challenge & strategic thinking, and by knowing the business intimately - ask the hard questions or bring researched insights. Importantly through partnership, a Strategic Execution Partner creates a culture of disciplined execution in the business via strategy implementation and regular review, tempo, engagement, accountability and focus.
WE THINK BUSINESS LEADERS WANT MORE. WE DELIVER THIS NEW STRATEGIC EXECUTION PARTNER MODEL BASED ON THAT PREMISE. IMPORTANTLY, WE KNOW IT WORKS.
This blog was written by Greg Allnutt, Strategic Advisor at Advisory Works.
#highstandards, #leadership, #swimmingclearofthepack, #strategicexecutionpartner
XXXXXXXXXXXXXXXXXXXXXXXXXXXXXXX ADVISORY appeared first on
Advisory Works
.
---
The post Swimming Clear of the Pack – a Strategic Shift in Business Coaching & Advisory appeared first on Advisory Works - .