Resilience: Networks and Relationships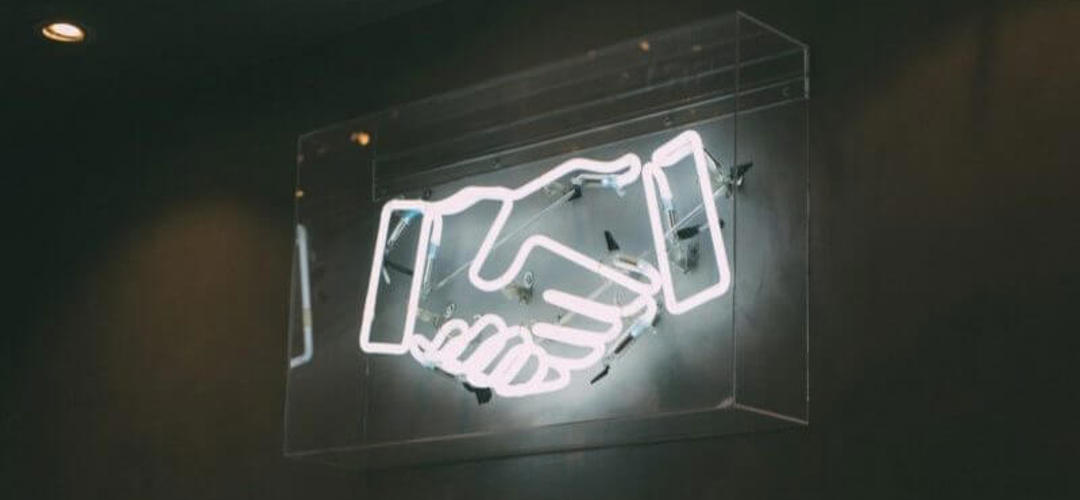 It's not what you know, but who you know – and who knows you.
That's never been truer than today. When the market's getting choosy, it's rarely the price that'll sway a client one way or another; it's about the relationships, and the ecosystem that you're a part of.
Ecosystems are the way of the future. If done well, they'll do a lot of the heavy lifting for you in business. Think of them as mini support structures, highly effective in creating credibility, generating word-of-mouth and lead flow, and enabling shorter conversion cycles and lower costs of acquisition when it comes to sales. They can also be an exceptional source of market and competitor information. But what exactly do we mean by an ecosystem?
An ecosystem is a symbiotic or interdependent relationship between two (or sometimes more) entities that is mutually beneficial for the participants of the relationship. There's a positive-sum gain from cooperation, and hence the forming of an ecosystem is one of the strongest foundations, we believe, to building resilience into a business.
And resilience is what we need right now. It has always been important to plan for new horizons and re-imagine our businesses; now the pace has changed. Resilient businesses have the potential to be high-performing, to seize opportunities. They are able to go beyond business as usual and achieve something truly exceptional. This is what we need for a better, stronger New Zealand.
As we continue exploring further the six pillars of business resilience, you can download our framework and rate your own business as part of our full report here.
Effective partnerships
Partnerships are often the first part of a symbiotic relationship, but they don't just happen accidentally. Effective partnerships adhere to the following principles:
Transparency and clarity on what both parties are trying to achieve
Regular communication and updates
Give and take when it comes to value exchange (not 'take, take, take' by either party)
A financial mechanism or arrangement that makes it worthwhile for each party
And a system that makes it easy for referrals to flow in either direction.
In a challenging economic environment, there are often opportunities in unlikely – or previously overlooked places. Joint ventures could be considered to further increase resilience at this time.
Banking and financial relationships
Another part of your ecosystem might be banking or financial relationships, which require careful management in a challenging environment. If you owe money, ensure you are communicating proactively and regularly with your bank. This builds trust. Provide all the information needed and keep forecasts and budgets conservative, making sure you can achieve the numbers supplied. This enables you to maintain trust that your business will do what you say it will.
If you do need to borrow, borrow more than you think you will need – it erodes confidence if you have to go back, with your hat in your hands, and ask a second time. Where possible, avoid personal guarantees. Opt for a General Security Agreement (GSA) that will limit the liability to the company, not your personal assets.
Customer and supplier networks
In a challenging environment, your customers and suppliers are a critical part of your business's ecosystem. Joint planning sessions to identify areas of opportunity and improvement are worthwhile. Whether a focus group with target market customers or a session with significant suppliers, these can bring parties closer to a partnership.
Internal team relationships
At any time – but especially during challenging times – leaders need to be providing clarity, injecting positive energy and modelling desired behaviours to people internally. This is not the time to be toiling away out of sight, no matter how busy you are. Transparency should be a common theme across the business, and the focus should be on regular, relevant communication so nothing is subject to conjecture or interpretation.
Be consistent in your dealings with different team members, and go above and beyond to show your team that the company cares about them as people. Show gratitude and appreciation; lots of people are working harder than ever before right now. Finally, incentivise the right behaviour and remember, a little bit of inspiration goes a long way.
Key business relationships
Key business relationships are those people of influence who can help your business the most. They might bring you business, or they might be people whose influence you appreciate and value. Obviously, partners and suppliers are key relationships, but a key business relationship might be a friend in your network who is well connected to companies that need your help. Or a mentor who gives you the space to talk about how you are feeling; this too has a significant impact on the business. Consider your top five influencers and maintain your relationships with them – no matter how busy you get.
Collaboration and communication
As with any effective relationship, communication is paramount. Keep it regular, at the frequency that's most appropriate, and via the forums or channels that have been agreed. For large groups, video communications have proven to be very efficient and you can leverage closed groups on social media or various messaging technologies as well. Whether internal or external, on-site or remote, find ways to communicate and collaborate – and keep visibility and accountability up. Also, make sure leaders always have access to the front-lines – this is usually where the most useful learnings, opportunities and insights are found.
Resilience is the ability to weather uncertainty
It relies on building strong foundations and remaining agile. It's founded in the determination to keep trying new things and doing whatever it takes.
Our operational realities – and the world as we know it – have changed. And when we come to the edge of all that we know, we have only one choice: stand our ground or build something better.
If you're ready to move forward with certainty, head over to our website and download the latest Advisory.Works report Building Resilient Businesses for a Better New Zealand.
---
The post Resilience: Networks and Relationships appeared first on Advisory Works - .