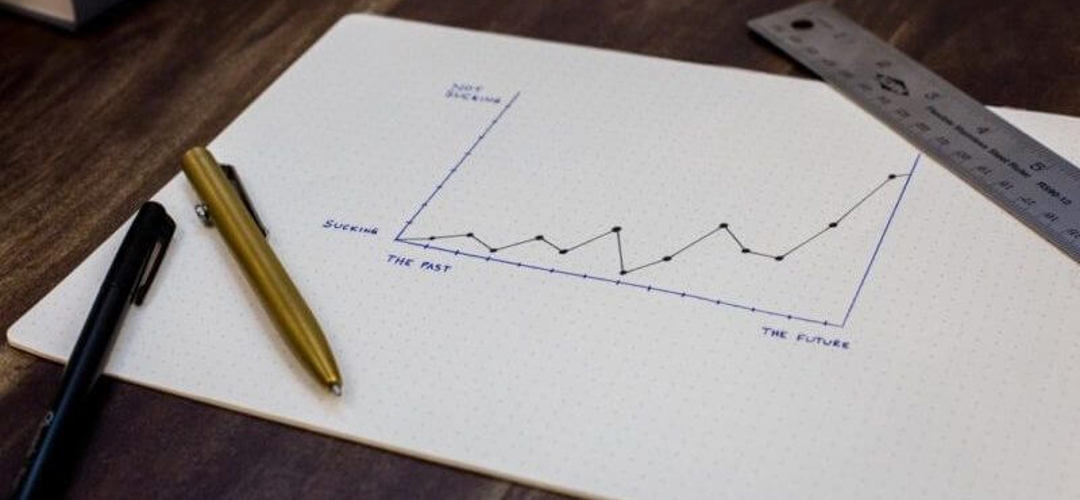 If you don't have sales, you don't have a business.
After all, the primary source of cash flow is your customers. So, when the market's being choosy about how and where they spend their dollars, your success hinges on your ability to set up, sustain and close sales.
We've seen evidence of the little guys outpacing the bigger corporates; they're seeing opportunities and acting with greater agility, shoring up new offerings – and sales – with ease.
However, your ability to drive sales also depends on the strategy and culture of success you've created within your business. What we've seen time and again is that those who don't have a strategy just fight fires; the businesses with strategies for dealing with downturns are those who are able to lean on their networks, continue communicating value, and develop ongoing forecasts. These are the businesses that come out stronger.
Resilient businesses have the potential to be high-performing, they are able to go beyond business as usual and achieve something truly exceptional. And they're what we need for a better, stronger New Zealand. As we continue exploring the six pillars of business resilience, you can download our framework and rate your own business as part of our full report here.
30/90/120 pipeline forecasts
The shifting horizon of sales planning – and your cash position – are what ensure you stay on top of your KPIs. We mentioned earlier the common cash cycles of 90-120 days; the corollary of which is that every week, every business should be considering their sales KPIs and taking note of their 30/90/120 forecasts. That's what's coming in this month and what deals they expect to close. Then, what deals are in play that will ensure work in the next 90 days? And what's being set up for the 120-day cycle?
No longer is it acceptable to say, "We'll just let things happen." Developing 30/90/120 horizons with each of your sales team and investigating what they're doing to ensure they're establishing strong pipelines secures you the ability to do business over the next six months and beyond.
Retention focus
Your existing customers and clients are the most valuable part of your business. Not only is it cheaper to retain customers than get new ones, but increasing customer retention by 5% can increase profit by 25-95%. There's an opportunity to grow through a recession, but you need a good strong foundation to do so. That's why focussing on your existing clients is critical.
At any time, you'll have new clients coming in and old ones moving on – a bit like a tap running into a bathtub. What we want is the filling rate to outpace the draining rate but, during times of duress, it's not surprising to see your water level drop. Successful retention is the plug in the tub, enabling you to keep those with whom you've already got good relationships, which overall increases your resilience.
Customer experience
The transaction of value, whether or not dollars exchange hands, is the foundation of a good customer experience. Your clients need to get something out of every interaction.
A key part of successful retention – and getting a better footing on your 30/90/120 pipeline – is to become a trusted partner and friend to your clients, not just a supplier. That's why your customer experience has to go beyond just fair pricing. Take a proactive approach to the relationships you have to ensure you're delivering exceptional value. One of the best examples we've seen is of the accountant who, unprompted, sent revised forecasts to his clients when it was clear that the businesses would have to revise their plans for 2020. Those clients were then able to strategise for the following months, ultimately came out better off.
Proactivity is the keyword here; let your clients know in advance if there are hold-ups or delays, for example. Tell them what you're doing to keep the ball rolling. Stay in touch; don't sell. Start by making phone calls or personal visits to ask what support they need from you. As a supplier, what can you do that's different to usual? Let them know that you're flexible and here to offer something beyond dollar transactions and you'll ensure a lasting relationship.
Pricing and positioning
The right move right now is not necessarily lowering your prices. It might seem tempting, but there's a risk of cutting your business short – and irritating clients when you choose to put prices back up again. What's more valuable during downturn periods is to think about smaller sales that your customers can afford now. If they're able to experience your value position, or you can showcase or re-affirm your customer experience, then when the grass is greener you'll be on the track to more sales, because you've already built a great relationship.
When it comes to pricing, consider developing some flexibility regarding the terms on how people pay. Is there any ability to shift your terms? Are you speaking to the market in terms they understand, and can meet, right now?
Better to show some compassion and build the long-term – they'll remember the difference it made.
Marketing lead-flow
Some businesses are putting the brakes on their marketing budgets, which is a great way to disappear and have your market share eaten up by the competition. Especially as others are working hard on their outbound marketing and cold calls.
Right now, your salespeople (alongside the financial controller and the business owner) have the hardest and most stressful jobs – the push for more sales with fewer coming in, and a serious hampering of their commissions. When a warm, unprovoked lead comes in, hand it to someone who's hungry for it. When they close it, it'll give you – and the team – a real shot in the arm. Successes like this – no matter what size – are what will build up your momentum for when other opportunities come along.
Market opportunities
Let's say a business was able to forecast the next 30/90/120 days; they've successfully retained 70% of their clients, ensuring solid retention; they've reconfigured and pivoted their business successfully and are doing well. They are a business now in a strong position to ride out the tough period. If they're a business that's not succeeded in the above, their position will be much weaker and more vulnerable.
When market opportunities appear – such as through a competitor failing, or their poor customer service due to stripped resources driving customers your way – and you have a resilient foundation to grow from, you can capitalise and turn opportunities into business strength.
Get this right, and that'll tell you you're running a sound, resilient business.
Resilience is the ability to weather uncertainty
It relies on building strong foundations and remaining agile. It's founded in the determination to keep trying new things and doing whatever it takes.
Our operational realities – and the world as we know it – have changed. And when we come to the edge of all that we know, we have only one choice: stand our ground or build something better.
If you're ready to move forward with certainty, head over to our website and download the latest Advisory.Works report Building Resilient Businesses for a Better New Zealand.
---
The post Resilience: Sales appeared first on Advisory Works - .