Hiring for Cultural Fit: Here's How You Do It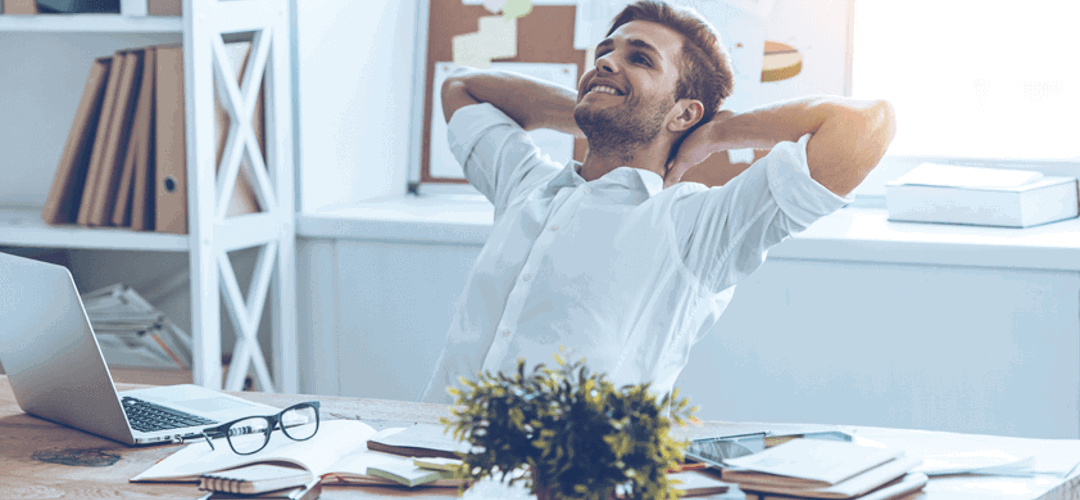 Culture is the result of both practices and people—forgo one and you can say goodbye to your chance of creating a great organisational culture. Practices can be changed easily enough, but people are a different challenge entirely.
A Robert Walters survey of 1,800 professionals across Australia and New Zealand found that when employers fail when hiring for cultural fit, almost two thirds of employees will walk. What's more, the cost of directly replacing a staff member can be as high as 50 to 60 per cent of their annual salary. The best way to avoid these costs is simple: find the right staff who will slot into your culture from the get-go.
Here's a few ways to help you attract and identify good fits during the recruitment process:
Read more: 'Organisational Culture to Enhance Productivity and Profit'
DEFINE YOUR CULTURE FROM THE START
Defining your values and culture is crucial to attracting and retaining the right staff for your business. So, if you haven't committed your values to paper yet, it's time to give it some serious thought.
In the Robert Walters survey, 64 per cent of employees reported leaving an organisation because its values did not match their own. Defining your culture early on in your recruitment process helps to attract the types of employees you're after, since they'll naturally seek out companies who have values that align with their own.
To do this, weave your company values into your job advertisement, and explain the culture of your workplace. Are you a creative and energetic startup, a "work hard, play hard" gig, or a highly corporate environment? Here are two examples:
BAD:
Full-time sales rep position open in a busy, CBD office. Please email resume and cover letter to noonecares@company.co.nz
Avoid the old-school, newspaper classified-style add. It tells us nothing about the company, or who the candidate might work with. Where's the excitement? Why would a potential employee want to work here?
For comparison, here are two paragraphs that MYOB use in all their job adverts:
Who are we
We are a tech company that exists to help businesses succeed. Our team is continually growing, inventing and disrupting conventions. We believe businesses can do amazing things and it's our job to help them. This is MYOB.
The MYOB way
We simplify, we collaborate, we find new ways to innovate, we set goals, we smash goals and we always make the call. It's the way we do things around here. We are inspired, authentic, and in the know … This is the MYOB Way.
In a few words, MYOB has successfully portrayed their company culture and values: collaborations, innovation and high-performance. These will resonate with people who share these values, and as a result, attract applicants who are morely likely to be good fits for MYOB's workplace.
WHAT TO LOOK FOR IN YOUR CANDIDATES
A job interview is the prime time to assess how well a candidate fits your company's culture. It's your chance to learn more about them and how they like to work. Ask questions that relate to their working past, because the best predictor of future behaviour is past behaviour.
To help you, here are some of our favourite interview questions for gauging behavioural values and the work ethic of your interviewee using Advisory.Works' core values:
What is the best workplace you have worked in and why was that?
What are you passionate about? What do you really enjoy doing at work?
One of our core values is People First:

What is the best team you have worked in, why was that?
What part did you play in it?

Another of our core values is Go the Extra Mile:

Describe a time when you saw an issue outside of of your role, and you just owned it and solved it?
When did you last go the extra mile to ensure a client's needs were not only met but exceeded?

One of the values that make us unique is Straight Talk:

Can you give me an example of a time when you and a co-worker disagreed on something? How did you resolve it?
Can you talk straight to an issue that someone doesn't want to hear but needs to. How have you done this with a client, and how did you do it?

Tell me about an instance where you worked well under pressure.
"One of the first interviews we normally do across Advisory.Works is for fit and those questions are all about finding out if what drives the candidate and if it connects with our core purpose," says Greg Allnutt, a business strategist and high performance leadership coach at Advisory.Works.
Tip: if they have progressed well through the process, take a few colleagues to meet the potential recruit in a social setting, such as over a coffee. It might give you a better idea of how they could fit in with your team.
LAST CHECKS
Don't overlook the reference and background checks of your preferred candidate. Talking to a candidate's referees is also your final opportunity to get a feel for the character of your potential new recruit.
Research shows that employees who fit well with their organisation, colleagues and bosses have higher job satisfaction, perform better and generally stay longer at their company. So don't sell yourself, your colleagues or your company short—make the effort to find the ones who are going to thrive within your culture. Recruit for skills, hire for attitude. As a leader, you need to protect your culture, if they don't pass the attitude test, they don't start.
---
The post Hiring for Cultural Fit: Here's How You Do It appeared first on Advisory Works - .