Strategic Execution With Simon Mundell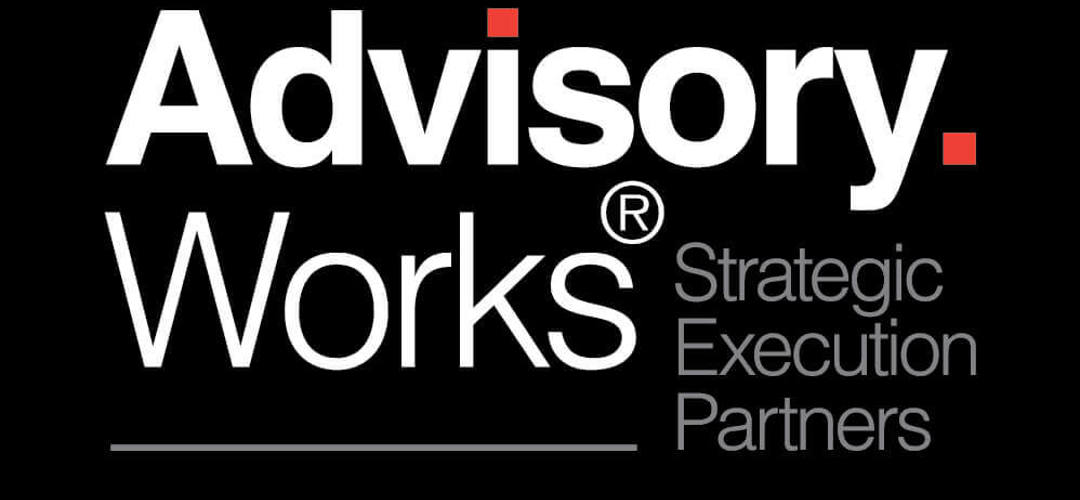 Simon Mundell, CEO and founding director of Advisory.Works shares his insights on business growth, strategic planning and execution, and how to thrive in challenging times.
We reproduce the article here from NZ Business Magazine
Q1: Every hour of every day there's probably a business advisor meeting with a business owner somewhere in New Zealand – what's the key to generating great outcomes from these sorts of meetings?
Simon: For a business, the key to generating great outcomes is to choose an advisor wisely. Ensure your business advisor has a plethora of proven, research-based frameworks that allow the facilitation of the hard questions. As Einstein said: "If I had an hour to solve a problem and my life depended on the solution, I would spend the first 55 minutes determining the proper question to ask… for once I know the proper question, I could solve the problem in less than five minutes." I couldn't agree more that a lot of value comes in asking the right questions.
Make sure your advisor has the relevant experience too. While all the theory in the world is valuable, it doesn't substitute riding the emotional journey of growing and scaling a business themselves. Growing a business is hard and not for the fainthearted; many fail. An advisor needs to understand the theory and the reality. It's vital to engage an advisor who has grown and scaled through the complexities you currently face. It's dangerous to get advice from someone who hasn't done it.
Q2: What sets Advisory.Works apart from the competition in the advisory space, and why do you enjoy such a high level of success?
Simon: Our people are our power and we pick only the best of breed – those who have not only been there and done that, but who are still there and still doing it. Our methods aren't based on an outmoded view of business either; we're still elbows deep – challenging complacency, breaking down barriers and asking "why the hell not?" We see possibility and opportunity where others can't.
But more than that, we're not just advisors or consultants, we're partners. Our clients work damn hard, but they do so with us beside them. The foundation provided by our world-class frameworks and proven tools combines with the collective expertise of our people. We believe businesses can do and be better – and we're committed to working collaboratively to drive unrivalled growth and achieve extraordinary outcomes.
Q3: Explain the four cornerstones of strategic execution and why they are so vital for scaling a business?
Simon: Our cornerstones are the four things a leader can influence in a business – culture, high performance leadership, strategic intent, and disciplined execution. And if I had to pick, the most important one among them is execution. You can have a great culture, awesome leaders and a world class strategy, but if you fail at execution, nothing will happen.
Successful execution comes down to systems and habits – understanding the leading indicators and key strategic metrics within the business, making these visible throughout the business, and pushing decision-making down through the team. These are just some of the things that help to drive disciplined habits.
Q4: What do you mean when you say that the 'enemy of execution is business as usual'?
Simon: The reality is that the squeaky wheel gets the oil. Although many business owners intend to focus on the strategic moves they need to make to win in their marketplace, they're constantly distracted by the little fires that light up every day.
From a product quality issue that needs addressing, to customer complaints, morale challenges, untimely resignations forcing the replacement of key staff, and the paralysis of cashflow problems, this is the reality of business. The role of a leader is to disrupt this reality, despite the whirlwind of 'business as usual' turning up every day. Business as usual is important, of course – it's what keeps the lights on. However, it's vital to find a way to focus on the actions that will move you forward.
Q5: What are the two key business-related issues that should be concerning businesses right now? And how should businesses be preparing for them?
Simon: There are so many things I could say here… Demographic shifts mean that the dominant generation in the workforce are millennials, while baby boomers make up the majority of business owners. The way businesses need to communicate and attract talent is changing – millennials care about where and how they can make an impact and why – far more than what you do. As we face a very real people shortage in New Zealand, one of the greatest strategic advantages a business has is its ability to engage, gain, and grow talent.
Also related to people and our shifting demographics, a 2018 survey by ANZ showed that 41% percent of businesses expect a change of ownership in the next five years, while over 75 percent don't have a plan to achieve this. Business owners usually work by winging it, but that isn't a job description someone else can fill. Their role hasn't been readied for succession and they need the execution structures alive in the business to support this.
And, of course, we are likely entering a recessionary cycle – the length of which no-one knows. Growth opportunities abound. Smart businesses who understand the opportunities for them inherent in a downturn, and who have a robust financial reality and the ability to execute, will be the ones that grow and acquire talent now.
Q6: If a business is stagnating and failing to grow – what are some of the first questions you ask the owner?
Simon: Our first step would be a root cause analysis. Stagnation could be a result of so many things; have they failed to adapt to changes in their industry? Are they not visible enough to the market? Are their salespeople failing because they don't have a structured sales process?
We start by looking at 36 key fundamentals that drive business success and, in analysing these, can then work out which ones are in their way. From there, any action can be agreed upon and executed based on a solid understanding of reality for that business.
Q7: What exciting new initiatives will Advisory.Works be bringing to market in upcoming months?
Simon: There are definitely some exciting developments in the wings and what we're going to do next changes regularly. We're always looking at new initiatives, research, and frameworks, but planning is also an iterative process.
We live what we teach and revisit our own planning and strategic direction every 90 days, as we believe all businesses should. After all, if the rate of innovation inside your business doesn't meet or exceed the rate of innovation happening in the marketplace, you're going out of business.
This article was published in NZ Business on Wednesday, 25 September 2019.
---
The post Strategic Execution With Simon Mundell appeared first on Advisory Works - .