Resilience: Strategy and Cash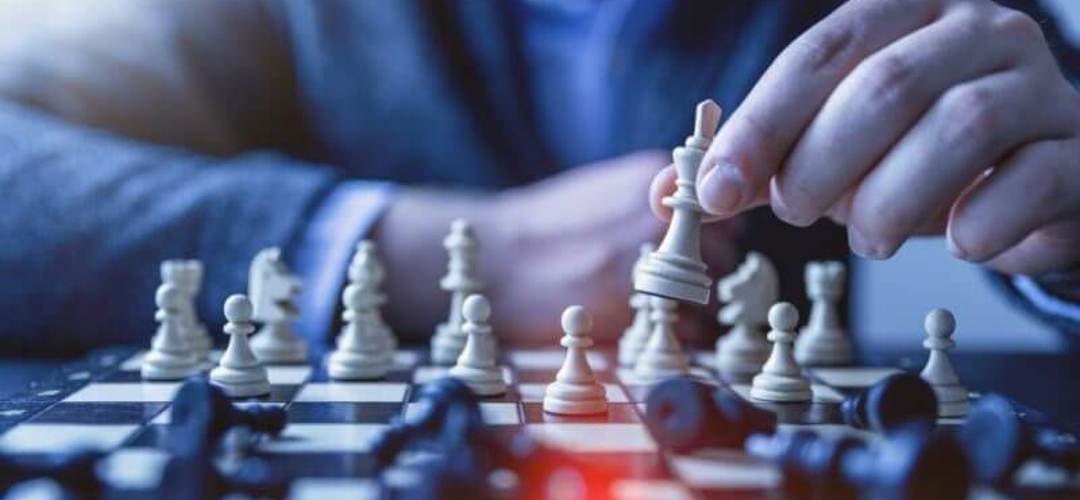 We know that strategy plays a vital role in success.
But strategy for strategy's stake – like change for change's sake – simply won't cut it. Especially not in a squeezed economy. Today's high-performing businesses – those who navigate challenges of upheavals with relative ease – aren't just seeking opportunities and adapting to meet new markets in a squeezed economy.
Opportunities will be found by those that seek them. We have always needed to be planning for new horizons and re-imagining our businesses; now the pace has changed. Looking for opportunities to work towards a better New Zealand demands – and depends on – strategic change and resilience. Resilient businesses have the potential to be high-performing, they are able to go beyond business as usual and achieve something truly exceptional. And they're what we need for a better, stronger New Zealand. As we continue exploring further the six pillars of business resilience, you can download our framework and rate your own business as part of our full report here.
First, what's the problem you want your strategy to solve?
The businesses that perform the best during tough times are those that have developed clear, executable strategic direction. You need to be in pursuit of the solutions you want your strategy to solve, and in so doing, building your resilience at all levels. Ask:
What do you want your strategy to do for you?
Are you looking to compete or collaborate?
Are you looking to grow organically, or aggressively?
These will all have very different looking strategies. Similarly, your strategy will look vastly different if you are looking to build value into your business ahead of an exit, as opposed to if you are building a legacy to hand on.
UCLA professor of strategy and published author Richard Rumelt asserts that a good strategy has a basic underlying logic; it's an effective mixture of thought and action backed up by a strong argument.
According to Rumelt, an effective strategy contains three elements:
A diagnosis that defines or explains the nature of the challenge
A guiding policy for dealing with the challenge
A set of coherent actions that are designed to carry out the guiding policy
Core business and the engine room
A lot of the prevailing narrative since the global pandemic has revolved around the need to pivot. And while some businesses do need to reinvent themselves, or come up with new and creative ideas, others need to go back to basics. Think about the core of your business – the engine room that makes money. If this is no longer generating revenue, then it's time to pivot. However, if it is, attempt to avoid distractions and focus on further feeding your engine room.
"An organisation can shoot ahead of competitors by successful innovation or by re-inventing a whole industry. But, the most common path to success is not raw innovation, but skilfully riding a wave of change." – Richard Rumelt
Resource allocation and focus
Strategy has always been about exclusion – saying "no" when you need to, so that you can focus your resources on helping to get where you're wanting to go. Look at what you can stop doing – cut anything that doesn't add value to your market or model as you focus on cash-generating activities and finding efficiencies.
Assess each part of your business as though you were experiencing hypothermia. During real hypothermia, your body prepares to sacrifice extremities that are not required for the preservation of life. In business hypothermia, operations that are still generating cash, or that could do with some simple surgery, are part of the core business body and require the focus of your resources. Those that don't have a realistic chance in the new environment are not. Make the tough calls now.
Environment and recession analysis
Resilient businesses test and challenge their strategic moves regularly by analysing environmental and economic changes and recalibrating their plan to navigate the changes. They don't wait for things to happen – but instead look to market indicators, keep an eye on technological advances, and consider the societal shifts and political environments that might impact their business. Proactively and regularly look outside, assess your three-year horizon and integrate your strategy to enable sound strategic decisions.
Clear strategy and bold strategic moves
"Either write something worth reading, or do something worth writing about" – Benjamin Franklin
Big, bold moves are those that are key to the success you want to build in your business. They might be innovations that diversify your products or services. They could be new markets. Or you might be doing something gutsy to deepen the market penetration you already have. Once you are clear on where you are going, consider what the three biggest, boldest things are that could accelerate progress towards your strategic vision. These are the high reward activities, and they shouldn't sway drastically when impacted by external forces.
Cadence and the speed of execution
The best strategy in the world will fail without execution. And disciplined execution is the relentless focus on making the important stuff happen, even when other things are coming at you. The difference now is that the timeframes are compressing; we need to be doing things faster.
Execution is about decision, alignment, and action. Amidst uncertainty, however, people don't have time for lengthy decision-making processes. As well as sprints to drive critical activities that move the business forward, we need commitment to an increased cadence when it comes to revisiting and challenging the plan.
No longer can planning be a case of simply ticking off the list once it's done; no business in the world is ending 2020 with the same strategic plan they had at the beginning. Things were already changing and the rate, this year,
accelerated. In challenging times, it's important to constantly iterate your plan. Only when you are out of the woods – with four months cash cover in a savings account, consistently growing revenues, and a return to an industry- standard bottom line – should you move back to deeper strategic reviews quarterly.
Critical numbers and accountability
Critical numbers are… well, critical. And they aren't every metric that you can think of, either. Resilient businesses don't get bogged down in everything, but they know a handful of numbers that are unique to their strategy and business model, and that tell them whether or not they are being successful in real-time. Your critical numbers should help people know – quantifiably – if they've had a good day. And not with a subjective or emotional impression, but because they have a number that tells them how they're contributing to the business's success.
Resilience is the ability to weather uncertainty
It relies on building strong foundations and remaining agile. It's founded in the determination to keep trying new things and doing whatever it takes.
Our operational realities – and the world as we know it – have changed. And when we come to the edge of all that we know, we have only one choice: stand our ground or build something better.
If you're ready to move forward with certainty, head over to our website and download the latest Advisory.Works report Building Resilient Businesses for a Better New Zealand.
---
The post Resilience: Strategy and Cash appeared first on Advisory Works - .