Improving Organisational Culture During Business Growth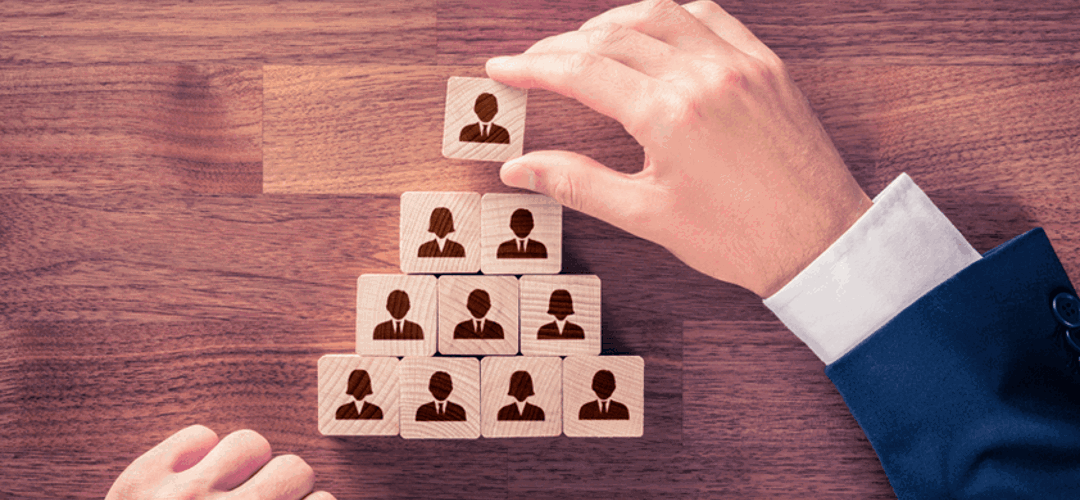 Are you starting down the runway of business growth? If you are, there's a strong chance that you've found a winning company culture formula that has helped you grow to this point. But here's the question: can your organisational culture survive the takeoff of your business?
The culture of a small company with single digit staff is very different compared to one with dozens, or even hundreds of staff, so here's how you succeed at improving organisational culture without sacrificing your winning culture:
Read more: 'Organisational Culture to Enhance Productivity and Profit'
Keep your purpose at heart
All businesses serve a purpose, and the most successful ones keep their purpose top-of-mind over the course of their growth. Define your purpose—your business's reason for existing—and how you will fulfill it, in your mission statement, or "transformational purpose" as it is known here at Advisory.Works.
"When you have people who are genuinely connected to the purpose and the direction of an organisation, they enjoy coming into work because it 'spins their wheels'," says Greg Allnutt, a business strategist and high performance leadership coach at Advisory.Works. "They feel they are able to directly contribute to making a difference in the organisation."
Don't be afraid to ask your employees for their opinions either! Hopefully you hired your team because they are talented smart people, so utilise their input. The more engaged they are, the happier they are, and happy staff translates to better business. As your business evolves, the wording of your mission statement may change, but it's intent should stay the same.
Make a bold and daring goal
While a transformational purpose summarises the why and how of your business's purpose, your business goal—or Big Hairy Audacious Goal (BHAG) as it is often called—should define where you want to go. It's the flight plan to your future.
The best BHAGs are clear, compelling and serve to unify your workforce under a common, shared goal. The goal can, at first, seem impossible to achieve, but don't shy away from committing it to paper—it can have remarkable payoffs. In the 1960s, Nike's goal was simple: "Crush Adidas". Nike now owns 45 per cent of the athletic footwear market, compared to Adidas's 10 per cent.
"Having a goal helps to focus your organisation as it grows," says Dan Gawn, a business strategist and high performance leadership coach at Advisory.Works. "At it's core, it comes back to human physiology. Achieving a goal gives us a rush of Dopamine and it makes us feel good.
Use that to help keep your people motivated."
In the excitement of creating your goal, don't forget to implement measures to track it's progress. After all, if it's not measured, it can't be managed.
Remember who you are
Define the core values that have helped create the culture of your small, but growing business. You'll also need to set up measures for how these values will be upheld.
For example, if one of your values is teamwork, team awards could be a good measure, or an upskilling programme if you value staff development.
Defining your values and measures is particularly good if you are adding new employees to your ranks. With your standards established, you'll eliminate any uncertainty surrounding expectations and behaviour, as well as giving new hires a good understanding of your culture from the get go.
Cultivate a winning team, and treat them well
As your businesses grow, don't forget those vital elements that can help keep staff engaged and motivated. Making the effort to recruit the right staff and invest in their development does more than give you employees with superb skills to help your business flourish. It also helps you retain your best employees for longer.
"If you live your core values and are true to your core purpose about why you exist, it brings your business to life and people start to understand what it means to be in that business. That flows through to talent attraction. It signals the talent you'll attract, you'll attract the people who want to work that way," says Greg.
Think about your structure
If you're thinking about scaling your business, chances are that your structure is going to change and evolve too.
"Every business is scalable, it's just a matter of structuring it the right way to meet that scale," says Dan. "As a CEO, only do those things that only you can do – delegate everything else. If you're doing everything, you will need to learn to delegate so your business is scalable."
These days, many businesses are bucking the traditional hierarchy of boss over employee. Flatter, more equal, structures are now on trend and deliberately avoid putting employees into a pecking order. These structures work great for encouraging cross team collaboration and communication, which is why it is the favourite of startups and entrepreneurial endeavours.
Traditional hierarchical structures are still useful if you have (or have need of), teams of specialists, such as marketing, sales, logistics, and so on. Regardless of which one you decide to use, it is best communicated clearly to your staff to avoid any confusion come decision making and work processes.
Building a company culture takes time, and it can be difficult to scale it quickly with new staff to onboard, new teams to set up and revising your business strategies. But if you do, your staff, and your bottom-line, will thank you later.
Ready to build a great organisational culture? Download our free ebook, 'Organisational Culture to Enhance Productivity and Profit'.
---
The post Improving Organisational Culture During Business Growth appeared first on Advisory Works - .