High Performance Leadership = Grit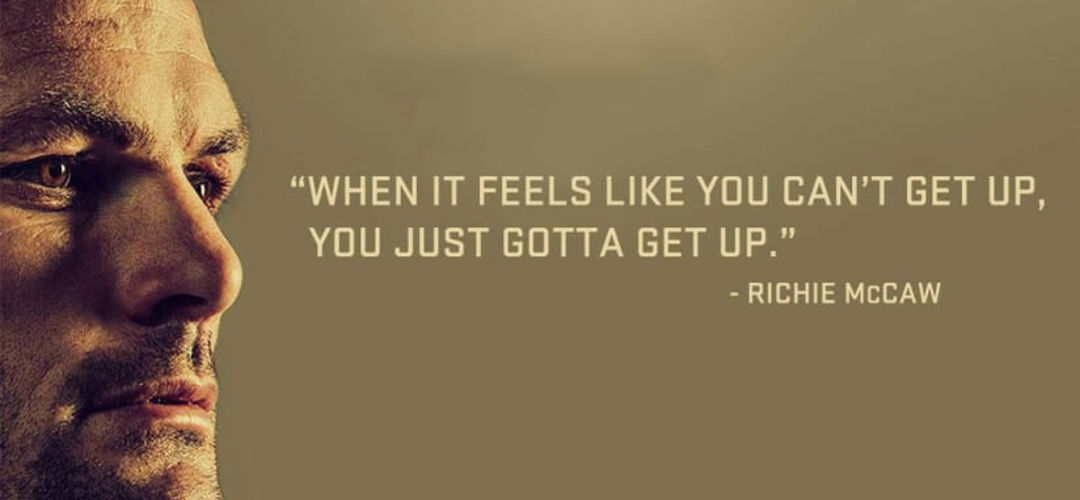 We've all seen people who seemed destined for greatness, yet didn't amount to much. Yet there are others who seem less talented who quietly go on to achieve great things. Why?
TALENT
We all know people who are super smart and talented and yet seem to never amount to much. They might have been High School super stars, sporting representatives, award winners, academic geniuses, university scholars or any other combination of "achiever". They have had great jobs, achieved well initially……..and then seemingly they have progressed no further. The flip side of that is that average grafter who quietly achieves, nothing startling, makes mistakes, just consistently learns, grows and sticks with it and goes on to great things. People take risks and make mistakes and yet some will take a failure in their stride, learn and move forward whilst for others the failure defines them and they never recover.
This is an area that fascinates me and that I study a lot. A book that provides a lot of research in this space is "Grit: The Power of Passion & Perseverance" by Angela Duckworth. She studied leaders over her career as a psychologist and found that leaders with "Grit" will trump "talent" every time. That is not to say talent, skill, intellect etc are not important, rather that on their own without "Grit" there is a higher chance they will give up whilst the "Gritty" Leaders will have a higher success rate.
SO WHAT IS "GRIT"?
GRIT IS THAT COMBINATION OF RESILIENCE (THE ABILITY TO KEEP GETTING UP AFTER A KNOCK OR FAILURE AND CARRY ON) LEARNING, ADAPTING, SEEKING NEW WAYS AND PIVOTING TO WIN.
RICHIE MCCAW
Last weekend I went to the documentary movie "Chasing Great" that gave insights from and about Richie McCaw as he prepared to lead the All Blacks to a first ever back to back Rugby World Cup victory. Inter woven into this is the story of his life which is a mix of country boy vs international sportsman and All Black Captain. It is a fantastic look into his personal life as a Kiwi and to his professional life as a High Performance Sportsman charged with the leadership of the highest performing sports team on the planet.
Having read the book Legacy and spent time working with All Blacks & discussing their team culture, values and the overwhelming pressure and expectations to "win" there is a lot to learn, adapt and apply to any professional leader and I have previously written about "Leading at the top of Your Game" which explores the challenge of "pivoting" to stay ahead of the competition.
There is a part in the movie where McCaw is reflecting on the 2007 World Cup semi final loss to France, a game where France took the all Blacks out of the tournament after a brilliant high pressure game. McCaw realises that being physically fitter as players, training harder, training more etc would not have resulted in success. They had the skills in the team and had in fact beaten the same French team in the past. To succeed he, as a leader would have to make better decisions that lead to better outcomes. He would have to challenge himself to change the way he thinks and leads in order to win under immense pressure and in a situation where their is only a "big success" or a "big failure" i.e. there is no middle ground or grey area.
As the story unfolds we learn how he works with personal coaches & specialists to prepare him for this challenge. Is he up for it? Can he achieve it? Can the team perform under pressure and change outcomes. Of course we know he was and went on to win two Rugby World Cup Tournaments back to back and retired leaving a team that in 2016 seems to have pivoted again (despite losing many experienced players) and taken things to a new level. A mark of exceptional leadership and one that casts a big shadow of a leadership culture and succession.
LEADERSHIP IN BUSINESS
As a Chief Executive, High Performance Leadership Coach and Business Strategist I am on a daily basis supporting clever leaders in performing businesses to pivot and stay ahead of their competition. The key here is disciplined execution of a strategy through leadership as opposed to just having a cunning plan that is either not executable or never executed. I work with leaders as they explore the fact that to succeed in the future they will have to change the way they lead, their behaviours under pressure and how they interact and influence people to execute the important things.
Typically this requires them to explore themselves and to get really comfortable with their own strengths and weaknesses. They have to get better at leading themselves before they can lead others more effectively. Like McCaw, the questions "Am I up for it? Do I want to change? Do I have the passion and energy to reinvent myself to lead at another level or at the same level to get a different outcome?" inevitably need to be answered.
THOSE WITH GRIT, PASSION AND PERSEVERANCE WILL HAVE THE RESILIENCE TO REGROUP, LEARN NEW SKILLS AND SUCCEED WHERE OTHERS NEVER WILL. FAILURES WILL NEVER DEFINE THEM, RATHER THEY WILL FORM CHAPTERS OF LEARNING ON THEIR LEADERSHIP JOURNEY.
This blog was written by Kendall Langston, Chief Executive Officer for Advisory Works.
XXXXXXXXXXXXXXXXXXXXXXXXXXXXXXXGRIT" appeared first on
Advisory Works
.
---
The post High Performance Leadership = Grit appeared first on Advisory Works - .