Advisory.Works® and present:
Advisory.Works Webinar Series 2022: What Strategy Is and Isn't
When:
Fri 13 May 12:30PM to 1.15 PM
NZDT
Where:
Online
Let's shape your business's competitive advantage in our new economy.
What differentiates the organisations that survive from those who get left behind?
Business is facing its most significant transformation of our lifetimes – so it's up to us as business owners to take it by the horns and lead it to the next level, creating exactly the kind of business cultures and idea-led organisations that we're proud to call our own.
Starting May 13, the world-class mentors and advisors at Advisory.Works will lead a new seminar series for SMB leaders – those with the ambition to greater focus, priority and execution in their organisations, and the drive to achieve the impact they want to have.
Throughout 2022, our sessions will showcase inspired leadership guidance from some of the most experienced and successful mentors in the industry.
In our new leadership session series throughout 2022, we'll be exploring diverse topics for business Senior Leadership Teams, including:
Modern Management
The Great Retention
The Decision Making Tool-kit
How to bring innovation into your business
Navigating Finance in Times of Inflation
New Business Development in Uncertain Times
And more!
Stephen Lynch will lead our first session, 'What Strategy Is and Isn't' – and help your senior leadership team and key people ready themselves for the next chapter for your organisation.
ABOUT THE PRESENTER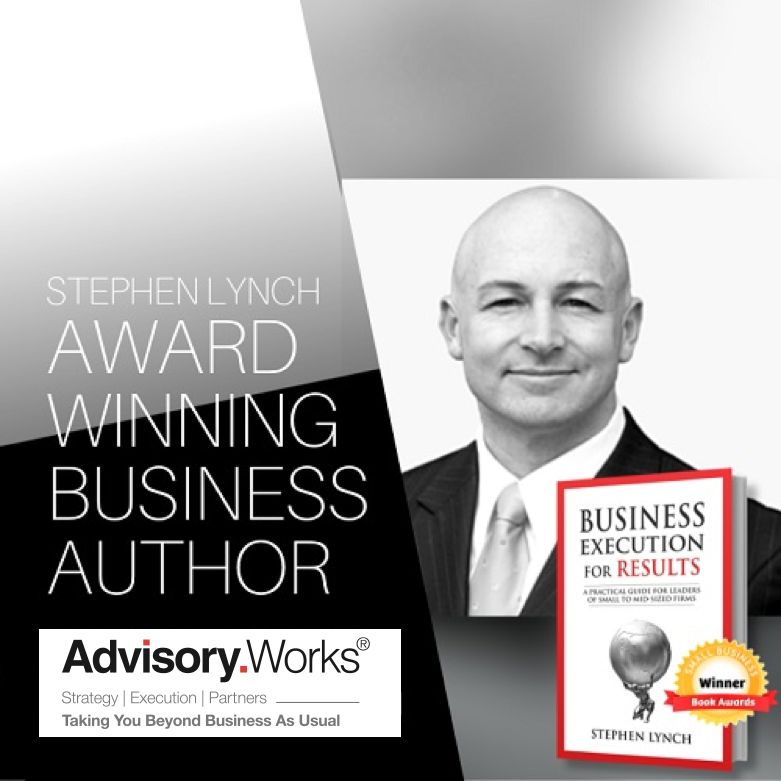 Stephen Lynch is the author of the award-winning book Business Execution for RESULTS - a practical guide for leaders of small to mid-sized firms, which was judged Winner in the "Management" category of the 2014 Small Business Book Awards in the USA. His writing skills and leadership insights have seen him also write on strategy and management for The Economist.
After 12 years in North America, Stephen returned to New Zealand in 2020. He managed a global team of more than 50 strategy consultants and has personally coached hundreds of companies in the USA, Canada, Australia and New Zealand, assisting them with strategic planning, business execution, and management best practices. As a leading consultant with Advisory.Works, Stephen is known as a no-nonsense accountability partner whose specialist skills in coherent strategic planning drive his clients to make results happen.