Advisory.Works® and the Entrepreneur Organisation (EO) and The Chatham present:
Ready to strike: Scenario Response Planning with Advisory.Works
When:
Tue 5 October 10:00AM to 11.30 AM
Where:
Online
This is the most important workshop you'll attend in 2021!
At macro, local and company levels, the piling-up of the unexpected has created challenges for leadership teams and strategies alike. We can't always see what's coming – but we can be prepared.
Advisory.Works are inviting you to be a part of our newest leadership workshop. Over 90 minutes, Stephen Lynch will empower your leadership team with scenario-planning tools that will enable you to act quickly and with confidence – whatever happens next.
Through this deep-dive workshop, you'll:
Identify the key uncertainties that could have the most profound impact on your company prospects over the next 12 months
Describe three plausible scenarios and develop the high-level strategic decisions you'll deploy
Choose high-level strategic decisions to address each scenario
Learn what impact these strategic decisions will have on your business
Know how to identify triggers for action using concrete milestones
Create deployable game plans so you can act with agility and thrive
Determine the correct cadence to review and update your scenario plans so you can have confidence that you will always be prepared
Stephen will present virtually on each of the stages of scenario planning, and at each step you and your team will have the opportunity to break out and develop the decisions to come out as leaders.
This is a unique opportunity for your organisation's leadership team to come together virtually and understand, debate and discuss scenarios that will affect the health of your operations now and into the future.
Now is the time to demonstrate strong leadership and make clear-headed and well-aligned decisions fast.
ABOUT THE PRESENTER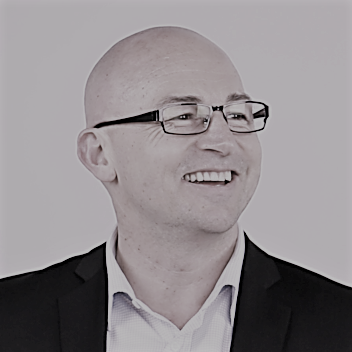 Stephen Lynch returned to live in NZ in 2020 after living and working in North America for 12 years. As a strategy consultant, Stephen has personally assisted hundreds of companies in the USA, Canada, Australia, and New Zealand with strategic planning, business execution, and management best practices.
He's the guy who wrote the book on strategy execution, and the right man to talk to when you want a coherent strategic plan combined with a no-nonsense accountability partner driving you to get it done.