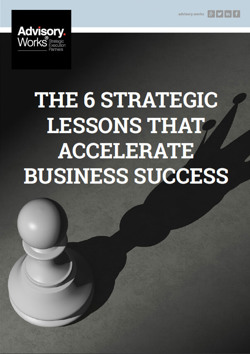 Download EBOOK
KNOWLEDGE IS POWER
Our free ebook, 'The 6 Strategic Lessons that Accelerate Business Success', has the business strategy tips you need. In it, you will learn:
The power of accountability and visibility
How best to use common strategic tools.
Why over-complicated roles are killing your business.
How to set the right timelines to achieve your goals.
The one formula you need to know to improve your strategic execution.
Don't wait while your business flounders. Download our free guide today, and bring your enterprise to the next level.
---